Well the season is officially over with nothing to look forward to but August and the start of the new campaign. The site is hoping to improve even more after its maiden season so watch out and keep checking the site.
The presentation night trophy winners can be checked out by clicking the presentation night link on the menu bar.
Ciao for now
Jozza.

TOWN ARCHIVE SITE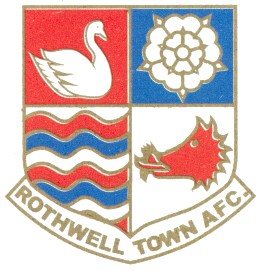 CLICK CREST TO ENTER



The annual Rothwell Town Presentation Evening will be held in the Rothwell Labour Club at 7;30pm on the 8th May 2004. First team, Reserves and Sunday sides only. The childrens presentation night will be entirely separate to prevent the usual overcrowding issues of previous years.